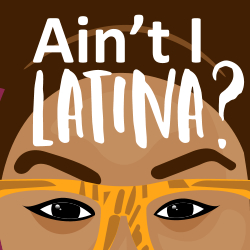 Ain't I Latina? is an online destination created by an Afro-Latina for Afro-Latinas. Inspired by the lack of representation in mainstream media, as well as Spanish-language media, Janel Martinez, a 20-something journalist and New York native, wanted to create a space where millennial Latinas can celebrate their diversity. In addition to offering celebrity news, career advice, lifestyle coverage and exclusive interviews with today's hottest Latinas, Ain't I Latina? offers you, the reader, an opportunity to share your story.
Follow AintILatina.com on Facebook, Twitter and Instagram.
For more information on Ain't I Latina?, send us an email at aintilatina@gmail.com.

Meet Janel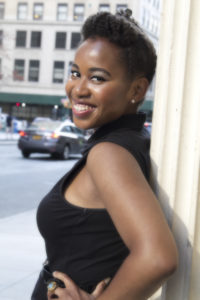 Janel Martinez is a multimedia journalist. The Honduran-American's work and insights have appeared on various media sites including Cosmopolitan for Latinas, NPR's Latino USA, HuffPost Live, Madame Noire, Black Enterprise and The Root, as well as Arise News.
The Bronx, NY native has contributed to a bevy of different outlets, including Latina Magazine, Latina.com, Honeymag.com, Syracuse Record and The Post-Standard.  Named one of 11 Latinas to Follow on Twitter by Cosmo for Latinas, Martinez has a passion for social media. When she's not writing articles, the self-proclaimed travelista is on the prowl for her next excursion, or sinking her teeth into a sweet treat (cupcakes, chocolate…Dios mío!). Janel holds a bachelor's degree in magazine journalism and sociology from Syracuse University.
To contact Janel, email her at aintilatina@gmail.com. Follow her on Twitter at @janelmwrites.