Garifuna (singular). Garinagu (plural). Have you heard those terms before?
Used to describe both a language and group of people that reside in Honduras, Guatemala, Belize and Nicaragua, Garifuna people are the descendants of West Africa, Nigeria specifically, who were enroute to be enslaved but survived a shipwreck, landing on the shores of St. Vincent. We were never enslaved, intermixing and intermarrying, resulting in the creation of the Garinagu. Wars between the French and British resulted in the Garinagu having to leave St. Vincent, leading our people to their current locations. There are pockets of Garinagu across the U.S. in places like New York, New Orleans, Miami and Los Angeles, to name a few.
Garifuna women hold a special place in the preservation of the culture. Here, on AintILatina.com, 6 women discuss the moment they realized they were Garifuna and what this unique heritage means to them: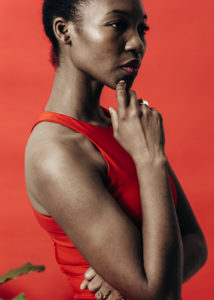 Isha Sumner, founder of Weiga/Let's Eat, @weigaletseat
On what it means to be Garifuna:
Our history informs us of the hardships we suffered at the hands of the English in 1797 on the island of St. Vincent simply because they wanted ownership of our fertile lands for sugar. We were exiled, left to die, but by the grace of God we are here today, fighting the same battles against different people, for the same reasons: land. Based on these facts I will say that being Garifuna means to be an overcomer. It means to be a fighter for the cause of life. Being Garifuna means to be resilient, strong and resolved. In our DNA runs the blood of a free people, the only Blacks that were never enslaved.
On her earliest memory of identifying as Garifuna:
My earliest memory identifying as Garifuna was when [my] Mom moved back from the city of San Pedro to the village of San Juan, where I was born. Everyone around me spoke a language I wasn't familiar with, I grew up speaking Spanish in the city. But now that I was in the village, I felt lost. That's when my mom explained to me that I had to learn to speak Garifuna. That's when I realized that the mean people in the city that called me Black rather than by my name, saw that I was different than them. I became Garifuna then.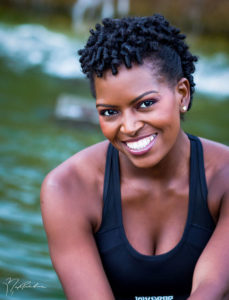 Yenory Pouncil, creator of iAmHealthyFit, @iamhealthyfit
On what it means to be Garifuna:
Being Garifuna means that I can dance punta, cook machuca and speak Garifuna, and still stand for the injustices that face my people. Both in the United States and in the countries where we reside.
Being Garifuna means that you not only identify yourself with the customs and traditions, you also actively advocate and open doors for members of our communities. Garifuna people are in a constant state of persecution due to our lands. We cannot afford not to fight back in any way we can.
On her earliest memory of identifying as Garifuna:
I cannot remember a time when I did not identify myself as Garifuna. From a very young age, I think five years old, I have known I am Garifuna. My mother, who was a dancer for the Ballet Folklorico de Honduras, always spoke to my brother and me about who we are as a people and what makes us different.
My family's lineage goes back to the founding members of the community of Santa Rosa de Aguan, which has always been a source of pride and motivation for our family. While my mother traveled the world as a dancer, I lived with my aunts in Aguan, learning the language, the customs and traditions.
As I reflect on her decision, it shaped the person I've become. Everything I found out in Aguan connected me to food. I started cooking at five, and learned all about food preparation, the healing properties of food, the growing of food, what food looks like in its raw state. These are all key pieces of my project iAmHealthyFit. Food is our medicine.
Garifuna is who I am, I've never been anything else. While I might use the term Afro-Latina to identify myself, I still check the other box and write Garifuna in. It is my way of saying, I am here, we are here, and we are not going anywhere.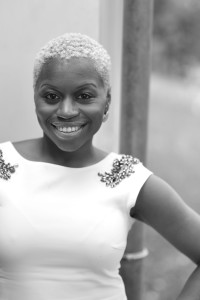 Maria Melendez, founder and CEO, Embrace Her Legacy, @embraceherlegacy
On what it means to be Garifuna:
Being Garifuna means that I'm the culmination of some incredibly rich cultural history. I don't fit in box and I love that!
On her earliest memory of identifying as Garifuna:
When I was kid, I knew I was different probably by the time I was in the 1st or 2nd grade. My summer vacations were spent on the beaches of Honduras, we danced to countless hours of punta and a paranda band during the holidays, where Christmas Eve was more festive than Christmas and my parents were Black but we mostly only spoke Spanish at home. When I was in school I didn't identify with any of the other kids culturally. It was either you were African American (where most of your cultural roots were in the South) or you were Puerto Rican. There was no diversity in the community I grew up at that time, so I felt like 'an odd girl out' until I got to middle school where I met other kids who were culturally diverse. It was during that time that I became more comfortable in my cultural history and embraced being 'the best of both worlds.'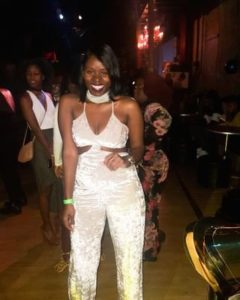 Nieves Alvarez, social media strategist and PR professional
On what it means to be Garifuna:
Being Garifuna means so many things to me. I've learned over the years I come from a lineage of strong, prideful and wonderful people. They have faced adversity and have contributed to so many customs and traditions in Central America. It's beautiful being Garifuna, from the language to the punta, and the delicious cuisine. I love me some hudutu!
On her earliest memory of identifying as Garifuna:
Dancing in circles with my younger cousins since the age of four to punta at every birthday party. Also, I remember going to Honduras when I was 15 years old. My mom took me to visit an aunt of hers in Guadalupe. There was a group of older women with their pañuelos on masando yuca to make casabe. They were all together in unison making loads of it. I was in awe. I still eat it now and picture that moment in my head often.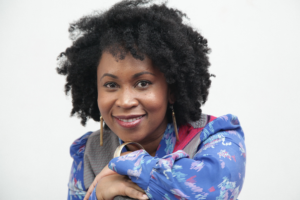 Sulma Arzu Brown, entrepreneur, investor and author of 'Bad Hair Does Not Exist/Pelo Malo No Existe,' @nopelomalo_sulma
On what it means to be Garifuna:
To be Garifuna is truly an honor.  To be a part of a culture with a history of courage to stand and fight together in the name of love of family and community is remarkable. St. Vincent and the Grenadines was the last island in the Caribbean to be colonized by the British because of my Garifuna people.  We waived the white flag of surrender during the 2nd Carib War after they killed our Chief Joseph Chatoyer.  To escape the plans of cultural genocide and slavery is a story I am proud to tell.  I am enamored with my history — it helps me understand who I am as a human being and where my love for family and community comes from.  I love that my DNA is about being victorious in the spirit of love.
On her earliest memory of identifying as Garifuna:
I've always known I was Garifuna, but I fully embraced it  when I was able to tell the story.  That happened during the Proclamation of Garifuna American Heritage at the Bronx Borough President's office about 7 years ago. I had to give the opening remarks.  The goal was to walk our guests through the experience our wounded Garifuna men, women and children [went through] when placed in the ships for potential slavery.  Telling the story the of the children that did not survive the journey and the parents who had to watch them thrown overboard.  The heartbreak my ancestors faced was unbearable.  Yet they found the strength to revive what was lost in a strange new land. My existence as a Garifuna just clicked after that. It's a story too big to hide from my people.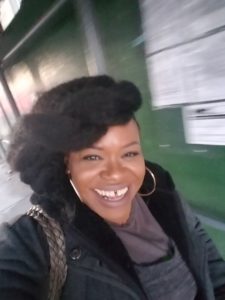 Evelyn Alvarez, social entrepreneur and founder of Prom King, @promkingnyc
On what it means to be Garifuna:
As I get older, and learn more about Garifuna culture, it has more value. Being Garifuna has meant understanding a lot of world culture, even when I didn't have [a] clear understanding about others.
Growing up in Brooklyn, most of my friends were West Indian, and I remember having epic debates with my best friend about peas and rice (Guyana) vs. rice and beans (Guatemala). So many special rituals, from the hana in my kitchen, to chugu, to dancing punta. We look alike. I swear, I can see a Garifuna person on the train or bus and think 'they are Garifuna.' Sometimes I ask, and the funny part is no matter who they are with, what they have on, a young Garifuna person will reply, 'sí, tia.' Our engagement is innate. The way we laugh, joke, share, gossip, eat, dance, communicate. No one's nose points like a Garifuna. Nobody.
No matter how detached I have gotten from Garifuna culture, comfort food is always fritas de guineo con pescado frito. Love is a bowl of hudutu or tikini. Always.
It has meant that I have such unique ancestry, which has been mostly a blessing but sometimes has led to feeling isolated, too.
On her earliest memory of identifying as Garifuna:
Hmmm…. when I was a little girl, my weekends started with mi mami making pan de coco almost every Saturday morning. It was clockwork. By 10 am, we were eating pescado frito con pan de coco.
We used to frequent the campos in Brooklyn. RedHook on Saturday and Linden on Sunday. On Independence Day (September 15th) I remember being very clear about who went to what part of the park. Garifuna people went to one side and Ladinos went to the other. It was Punta non stop all afternoon! Fun times. So I knew then that even how we celebrated was different.
Are you Garifuna? Share what it means to be Garifuna with us in the comments section.