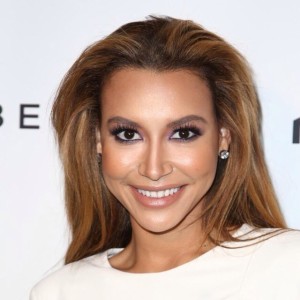 Update: We originally reported that actress-turned singer Naya Rivera might be getting the axe, but Fox is reporting that's not the case. 
Santana Lopez, Naya Rivera's character on the popular Fox show, is no more, according to several news reports. Rivera reportedly got the boot from the popular TV show Glee, just days after an on-set feud with fellow co-star Lea Michele.
According to Fox News Latino, a gossip website stated that the Afro-Latina beauty will not be appearing in the upcoming season show finale as planned. Her status as a cast member for the sixth season still remains unknown. Ryan Murphy, the creator of Glee, has yet to release a statement on the situation.
"They're always nice to each other," a source told Us Weekly. "Naya is jealous that Lea is the show's main star… There is a lot of sighing and eye-rolling between them." The cat claws are definitely out! Both stars have experienced hardships over the last year. Recently, Rivera and Big Sean ended their engagement, while Lea Michele is still recovering from the death of former boyfriend, Cory Monteith.
How do you feel about rumors that Naya is leaving the show? Who do you think could replace her? Let us know in the comments section below.